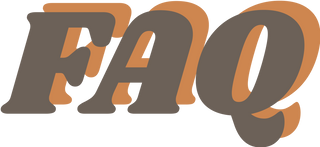 Here are some frequently asked questions we wanted to answer for you.
As always, please feel free to reach out to us if you have more questions via our contact page.
Frequently Asked Questions
Below are some commonly asked questions and our answers to them.
Shipping & Returns
Below are some common questions about shipping, returns, and exchanges
Still have questions?
Please feel free to contact us :)