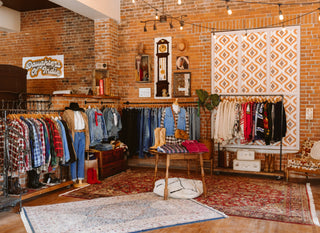 In-Store Vendor
As we continue to grow our business we have new opportunities becoming available for in-store booths for unique vintage vendors with their own curated collections. Booth spaces are on a 3 month basis and vendors can re-sign as they wish. Please send us a message about current availability as these spaces get filled quickly.
Vintage Market Vendor
Become a vintage market vendor. For the past two years we have been organizing and hosting vintage markets downtown Bracebridge with various vintage vendors, live music, food trucks and a retro photobooth. These growing markets have been such a success in our area and we would love to hear from you about becoming a vendor.